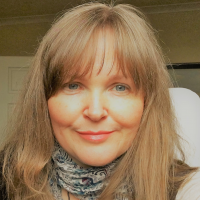 Suzy Henderson
Crime Fiction, Thriller, Action & Adventure, Contemporary Romance, Historical Romance
Suzy Henderson is a historical fiction author with a particular interest in both world wars. Her debut novel, The Beauty Shop, is set in WW2 and was released in November 2016. Suzy is presently writing her next book which is again set during WW2 and is due to be released later in 2017.
She is a member of the Historical Novel Society and the Alliance of Independent Authors.
Tact is the ability to tell someone to go to hell in such a way that they look forward to the trip.
Winston Churchill
I am ready to meet my Maker. Whether my Maker is prepared for the ordeal of meeting me is another matter.
Winston Churchill
This is no time for ease and comfort. It is the time to dare and endure.
Winston Churchill
There is nothing to writing. All you do is sit down at a typewriter and bleed.
Ernest Hemingway
There is no friend as loyal as a book.
Ernest Hemingway